FPGA Networking/Processing Cards
Powerful Field Programmable Gate Array (FPGA) based digital processors with large memory, fast PCIe and optical data interfaces (ODI)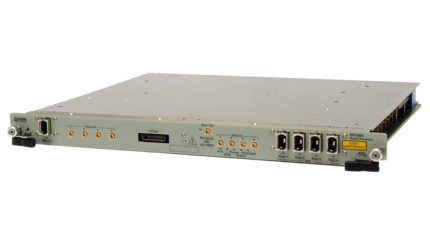 DP 7000 Digital Processor with Optics, designed for evolving markets such as Real-Time Stream Processing for High-speed Data-acquisition (DAQ), High Performance Computing (HPC), Data Centre Infrastructure, AI Processing and Network applications. The processor takes advantage of the latest Intel 20 nm FPGA-s. which are 2.5X more powerful than in previous Guzik generation devices, fast Optics and DDR4 memory technology.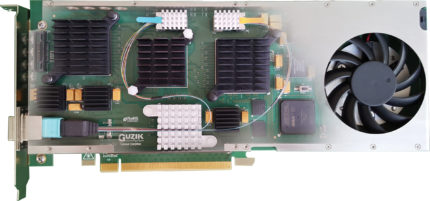 Guzik Fiber Optics to PCIe® bridge / FPGA Accelerator Card V2, enables evolving markets such as High-speed Data-acquisition, High Performance Computing and Networking to take advantage of the latest Optics and Hybrid Memory Cube technology.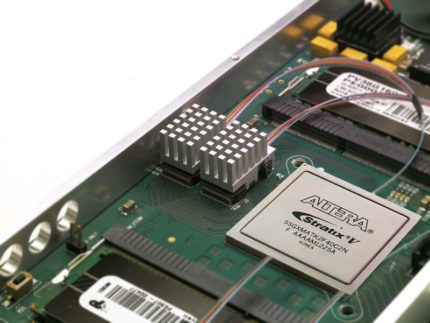 Guzik general purpose, fiber optics to PCIe® bridge card with built in FPGA processing and on-board memory buffer.