Articles and Publications
Check out the About section collection of Articles and Publications featuring Guzik products by clicking here.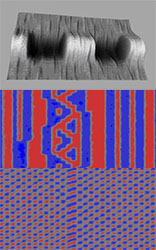 About Us
We provide Data Acquisition (DAQ), Digital Signal Processing (DSP) and Data Streaming Solutions for demanding Electronic Test and Measurement (ETM), Automatic Test Equipment (ATE) and Original Equipment Manufacturer (OEM) applications.
Our products for the disk drive industry combine high speed waveform capture and analysis capabilities with advanced mechanics to ensure disk drive read and write signals can be analyzed with accuracy.
Service and Support
Check on a sales order, request a quotation, download a file, ask for technical assistance, or attend a training class.