Deep captures of DDR4, DDR5, LPDDR4, LPDDR5 or ONFi
with ADP7104 16/32 Gsa/s 10-bit 10 GHz digitizer
Four channels with 10 GHz Analog Bandwidth, 32 Gsa/s ADP7104 or
Eight channels with 6.5 GHz Analog Bandwidth, 16 Gsa/s shown
1.6 / 3.2 second captures at full bandwidth to internal 128 / 256 GByte memory, plus
Dedicated Optical Data Interfaces (ODI): to offload and capture even longer trace depths to RAID
Digitizers can be triggered by logic signals
Segmented memory captures to maximize information stored
Typical Channel-to-Channel skew <=5 picoseconds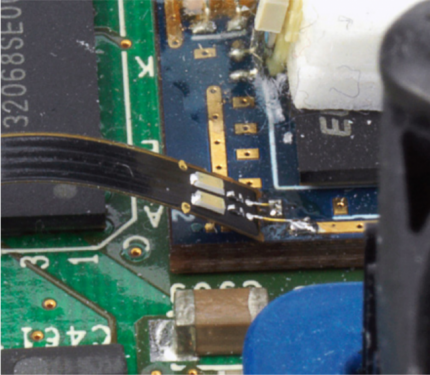 Multi-channel memory analysis applications that require deep captures via single ended or differential probing, Guzik recommends the Keysight InfiniiMax series of probing tools for use with the Guzik ADP7000 digitizer modules.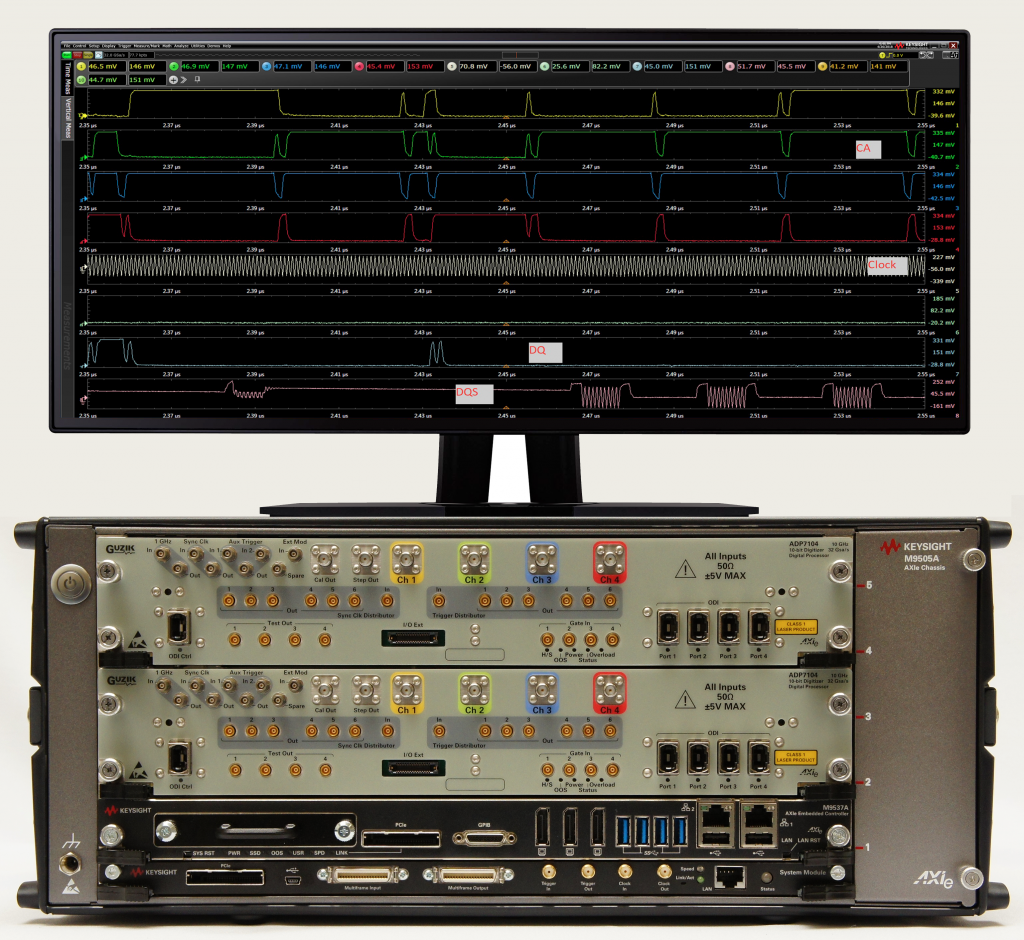 Detailed selection information can be found at the following link: http://www.keysight.com/find/probes document 5968-7141EN. A wide variety of probe solutions up to 13 GHz in bandwidth can be purchased directly from Keysight.
The Keysight InfiniiMax Series8 features a variety of probe amplifier and body styles.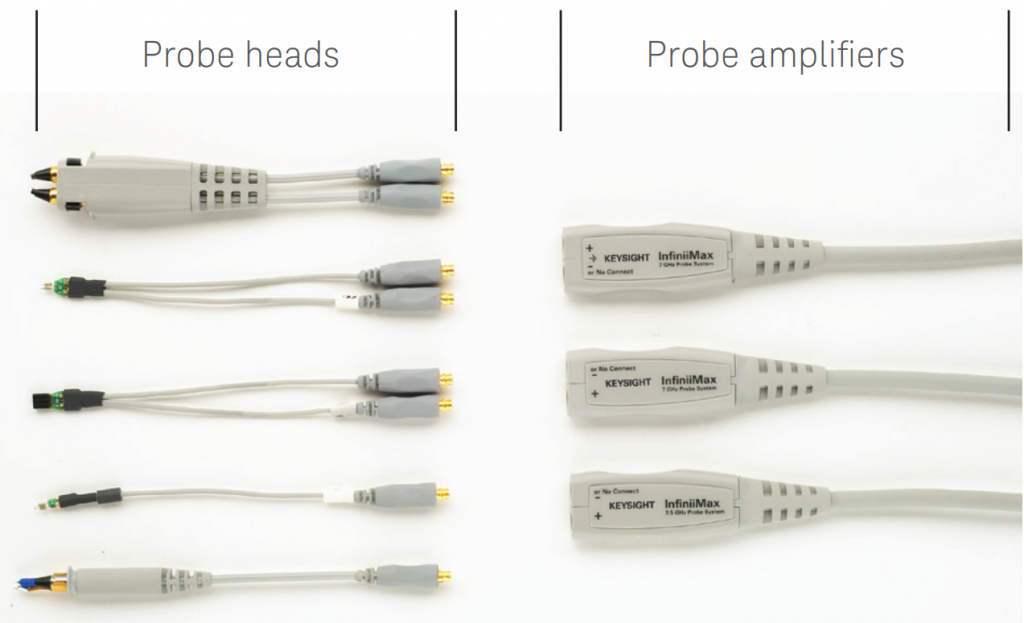 The interface to the ADP7000's input connector is the Keysight N1022B Probe Adapter, the 1143A Probe Offset Control and Power Module with an additional ruggedized 3.5 mm to SMA cable.
Example 10-Channel 6.5 GHz digitizer setup for  LPDDR4 3200MT/s:

Guzik ADP7104 Digitizers in Keysight M9505A/M9502A AXIe chassis, connect to scope probe adapters with precision 50 ohm coax cables. 
Keysight scope probes connect to probe heads.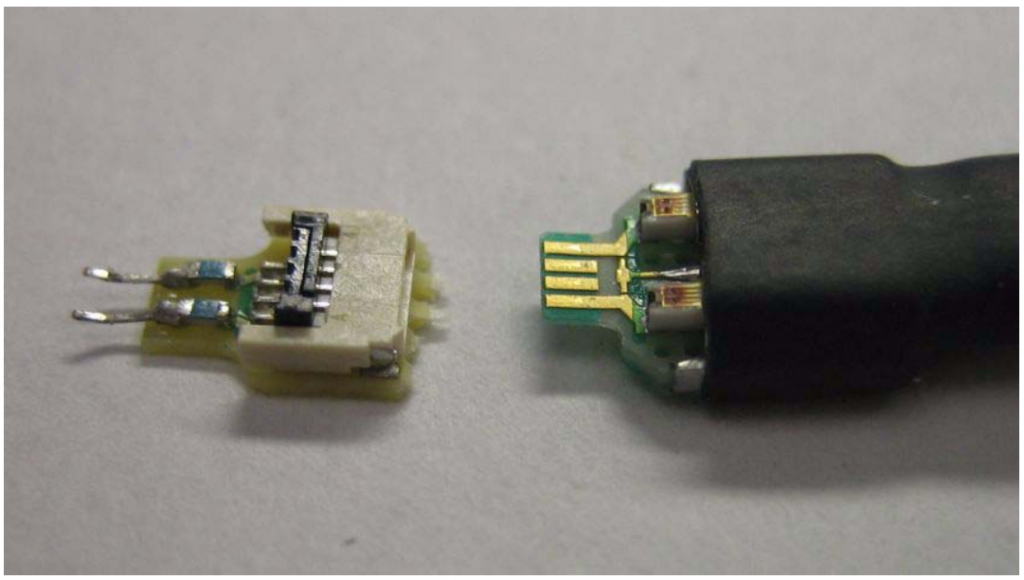 Then the Keysight InfiniiMax 1169A or 1169B scope probes connect to LPDDR4 system under test: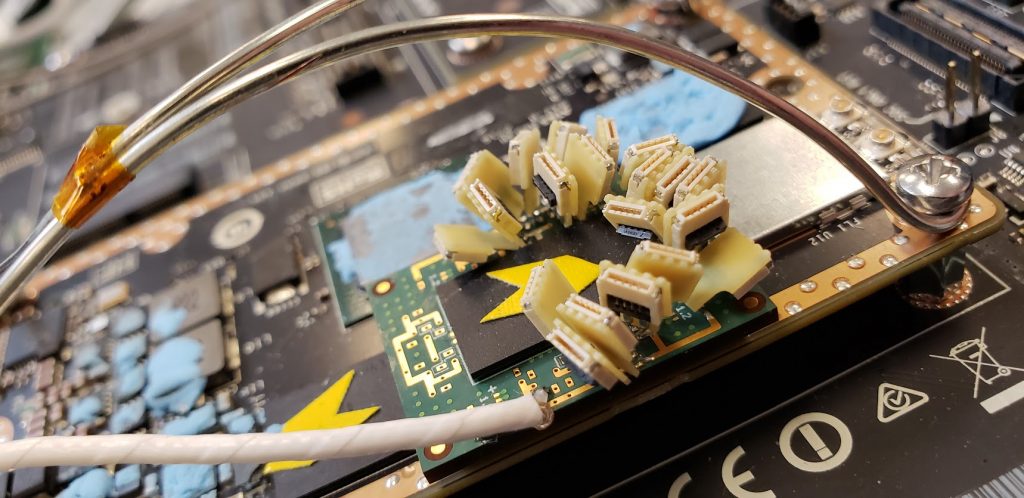 Alternatively the Keysight MX0100A InfiniiMax II Micro Probe Head Kit can be used to connect to the LPDDR4 system under test:
Results are displayed and analysed either in Keysight Infiniium Oscilloscope Software for Digitizers or customer own analysis environment: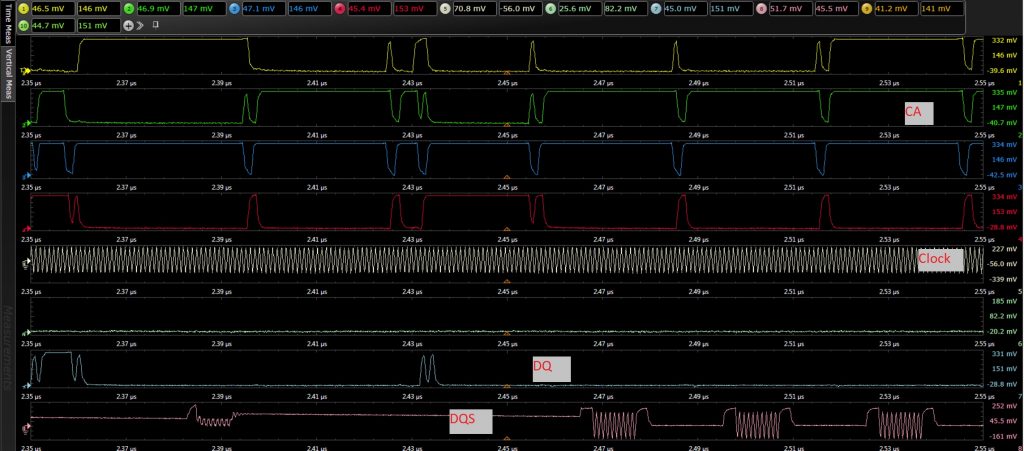 For more information contact us at sales@guzik.com
Back to Top